Affordable Screen & Patio Enclosures, Inc.
Where Quality and Affordablity
Come Together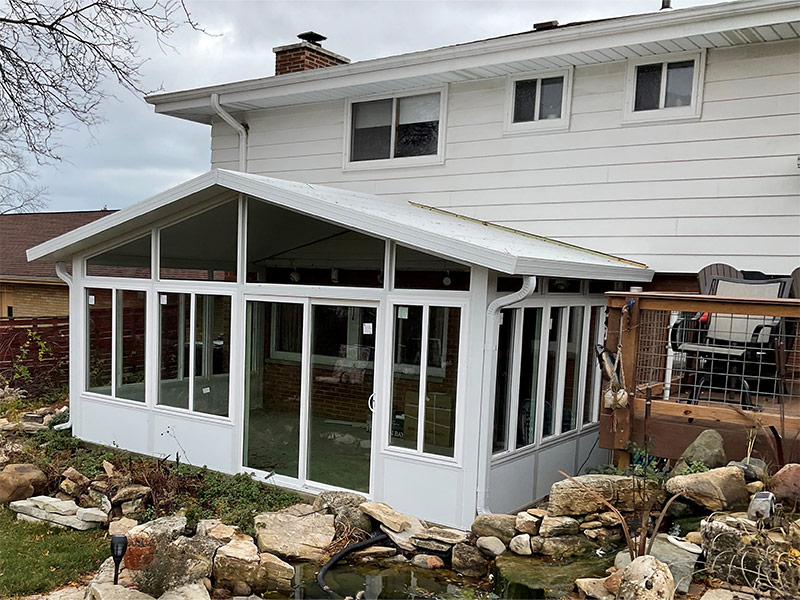 20% off all 3 and 4 season rooms up to $5,000
15% off all pergola covers up to $3,500
15% off all screen rooms up to $3,500
Work With the Best Patio Contractor in
Kenosha, WI
At Affordable Screen & Patio Enclosures, Inc., we take pride in being the preferred patio contractor for our neighbors and their families in Kenosha, WI. For over 30 years, we have been providing families with the most enjoyable, stylish, and functional patios and outdoor living spaces in the area.  
We can confidently say that you are no stranger to our work. We have serviced hundreds of homeowners in Kenosha and the surrounding areas, so it's likely that if you've been captivated by the beautiful outdoors while strolling around, you've seen an example of our craft. We'll be happy to bring the highest quality work to your home as well.
Our attention to detail is unmatched and the cornerstone of our company. After decades in the industry, we have the knowledge and experience to give you the best services while respecting your budget, and you can be sure that no job is out of our scope. Whether you have a small porch or a larger outdoor area, our work will be just as impactful to enhance your home.
Affordable Screen & Patio Enclosures, Inc.
Get an Impeccable Patio Design to Upgrade
Your Home
* IMPORTANT * 1. Really Important not to delete the pattern background on this section. It is named: "New Law 3 Bg 1" 2. On the section below make sure to set the right H title <h2></h2>, usually it should be H2 but it can change depending on copy.
Our patio team knows that the key to a successful project is working closely with our clients to make sure we turn your visions into realities. Upgrading your home should be a memorable experience and we strive to make it so. That's why we are known for building solid and lasting relations with our clients.  
Even if you only have an initial concept of what you want to carry out, our skilled professionals will be happy to work with you to give shape to your ideas. Our team specializes in building difficult and complex enclosures, and we'll be glad to help you improve your outdoor spaces with a variety of options, including:
3/ 4 Season Rooms
EZE Breeze Windows
Patio Covers   
Screen Lanai 
 Screen Rooms
Screen Porches
Carports
Wood Decks
Let's Make Your Home an Even More Enjoyable Place
If you are considering giving your home a makeover to achieve more comfort and productivity, we'll be glad to start working with you now. We'll make sure you finally get that special place you've been wanting. Rest assured that we are fully licensed and insured contractor, with LN# DC091800063 and DCQ091800058.
For your convenience, we'll be glad to offer a free estimate. Call us at: (262) 455-7123, or fill out our quick contact form.
Our services are also available in:
Vernon Hills

Gurnee

Wadsworth

Libertyville

Milwaukee

Lake Geneva

+ Surrounding areas